It started sooo well, we died as we entered due to moving walls falling bricks, and a few laughs, we came back in scraped ourselfs up figured the walls and floors and died a few times






Then we got down to business, and Vici sprung the event, and all went well until we died *laughs* after that the temple went mad it go crazy...... after atempt after atempt to get in and organise the mobs who at this point decided that they hated the mobs from the event and a monumental fight broke out, we tried and tried and laughed and laughed and died and died in good old MNR fashion :P until eventually we had to call out the gm, who was also a bit confused what was going on even after he witnessed the place having a local war..
Thanks to all I know we died a few times but it was hillarious, perhaps im od I dont know but its the most fun I have had in a while.
Pictures in no particular order.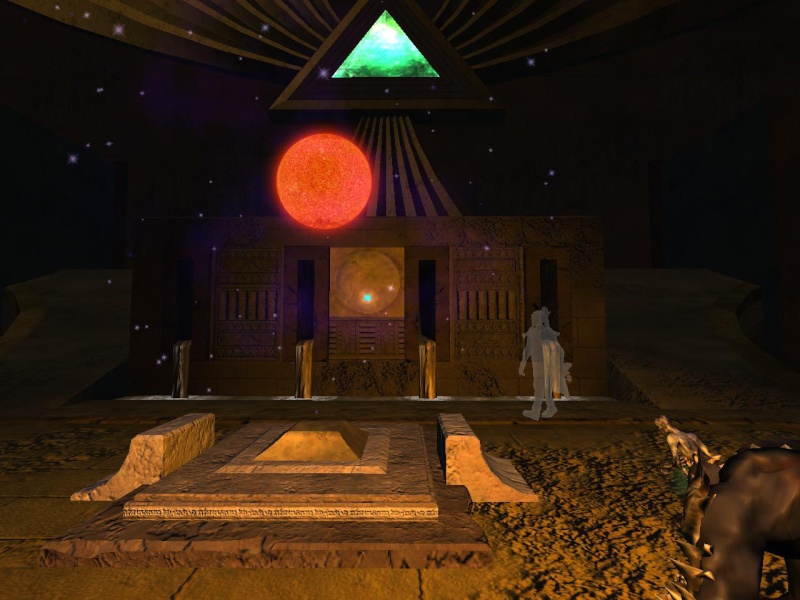 The temple looking pretty cute and inocent. The big orange orb, the object of the game is to stop the mobs rushing you and re-setting it, our jobs are to die in the most strangest of ways trying to protect the orb.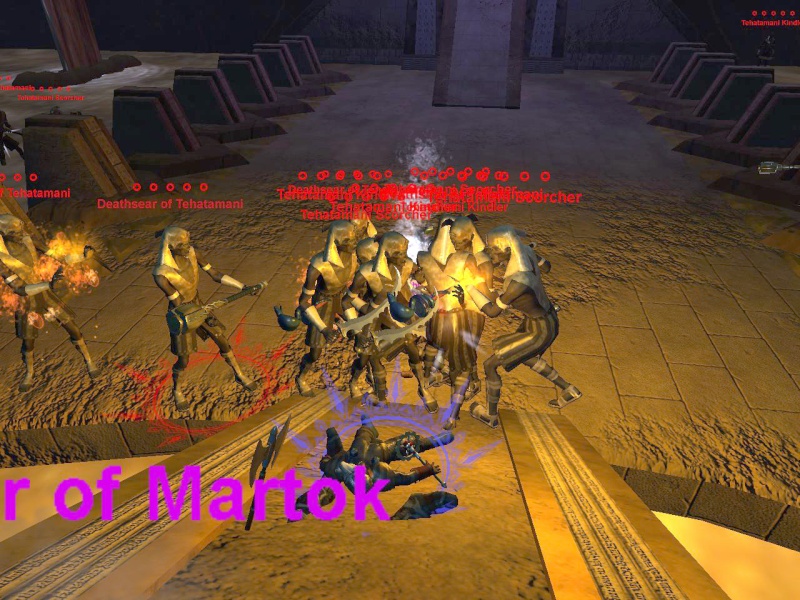 Until the mobs turn badddd.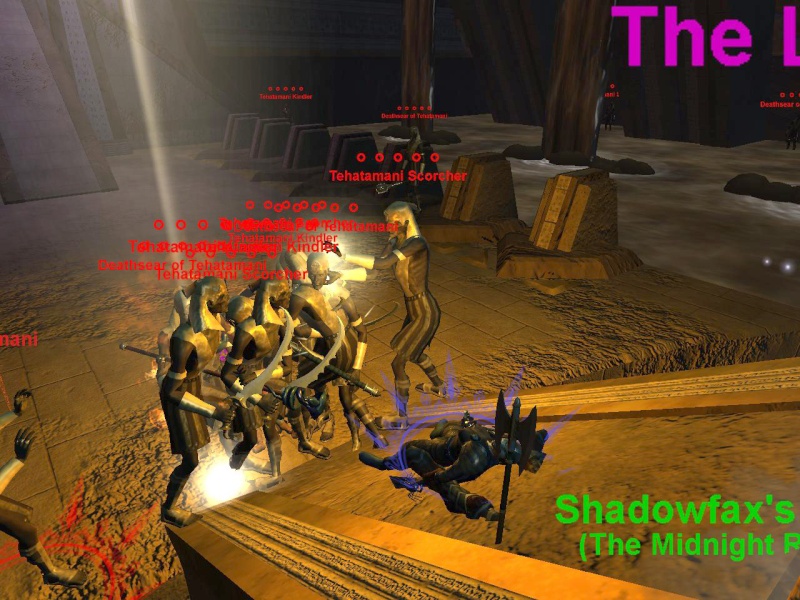 Yup you got it, shad tanked his bottom off, he was down he was up cheering him on, until he droped on the floor, now I don't know which mob was on his side but one was fighting along side him throught the whole thing.. he even stood sholder to sholder with shad and both faught valiantly.. upon shads death though, the mobs hated the one who had helped shad and they beet him up, the side mobs obviously thaught this was bad sport so they joined in beeting up the mobs beeting up shads mate, and so it went on, more poped more faught until the whole temple was a shambles, the mobs chasing each other arround beeting the life out of each other, until we re-entered, half ignored us, but when that half died the other half decided that we were fair game, making more mess and more hillarity and a lot of graves.
In pops the freekiest looking GM I have ever seen, he could turn milk sour, Heth however thaught a bit of fliring was in order :
: there is no accounting for taste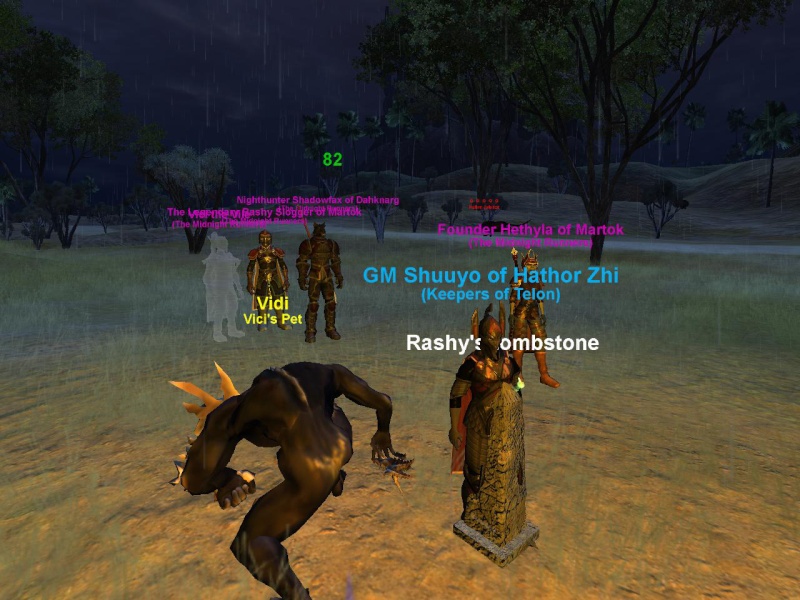 A very confused by this point gm, braught our tombs to us and reset the chunk, after all this he decided to drag us all back in on the ramp to the platform, where I think he had a right laugh when the mobs started popping, needless to say after all that had gone on, vici click the orb and Nandy evacted our sorry bottomes out of there haha.... ding ding im ready for round 2 are you?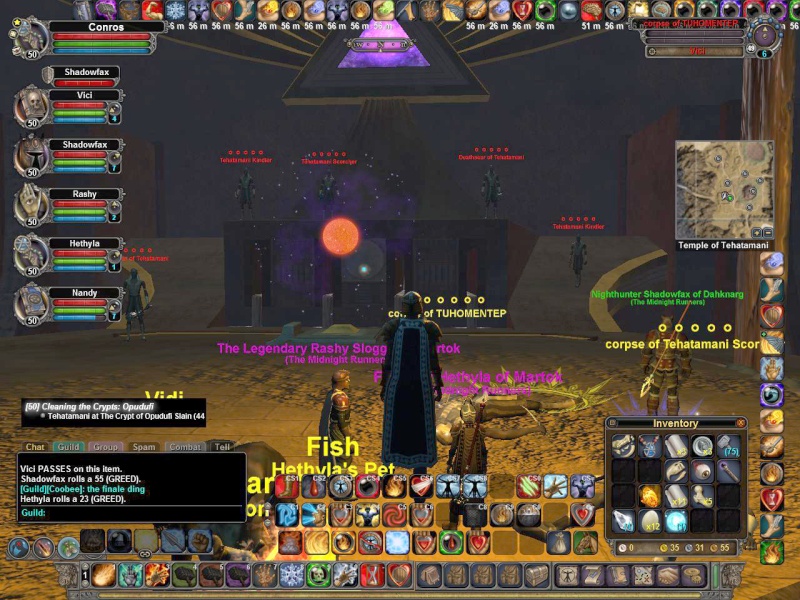 We really need two groups so if you are up for it and DO NOT mind a lot of deaths and madness please sign up for Vici's mad events .... if nothing else they make you cry with laughter.
And as you see from my chat box while this was going on coobee dinged to 50 so grats for him as well