Well we found a baby dragon, when we killed the baby dragon, mommy got well pissed.... but eventually after an hour of running around in a circle
She died a tragic death. God they are hard work this one spewed acid at us, big black thingie.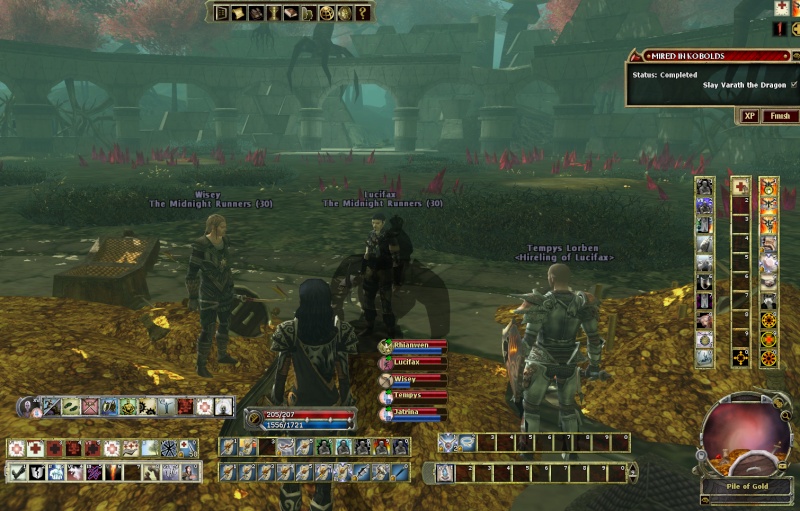 NO NO I'm never doing that thing on elite, the tail swipe, the stunning bushes, the spewing acid breath, the go mad on the spot in a rage thing, the constant knock back.
But well was fun

got a +5 Longsword of umm ummm what not which was cool. Plain boring +5 handrwaps, so loot is not bad and with more she be well doable easier.
Had to take a screenie, only thing the corpse vanishes immediately :( but she was very pretty.