These two are going to hate seing us comming, awsome night again, dam good tanking and way to go Coobee as offtank for x77 shows how far we have come to have a tank and a cleric only on x77 go us

We had to have Pavey of course thank god he turned up for x83

calling times from Xionn were exceptional, him and Ked did a spiffing job, we all did again and we are getting better and better, saying that Whooo awch on General Vicus guy thing lol that needs a dam good study so we all know what we are doing, its manic.
First a spot of usual bad grouping as is tradition rofl, so we hang arround being silly in our costumes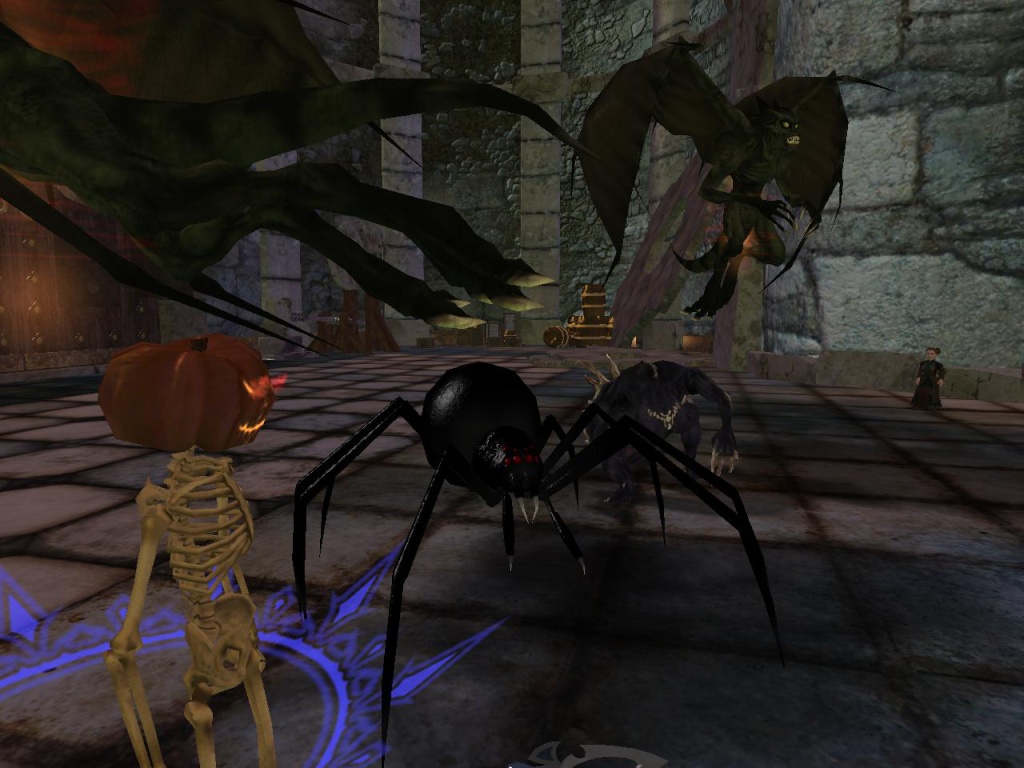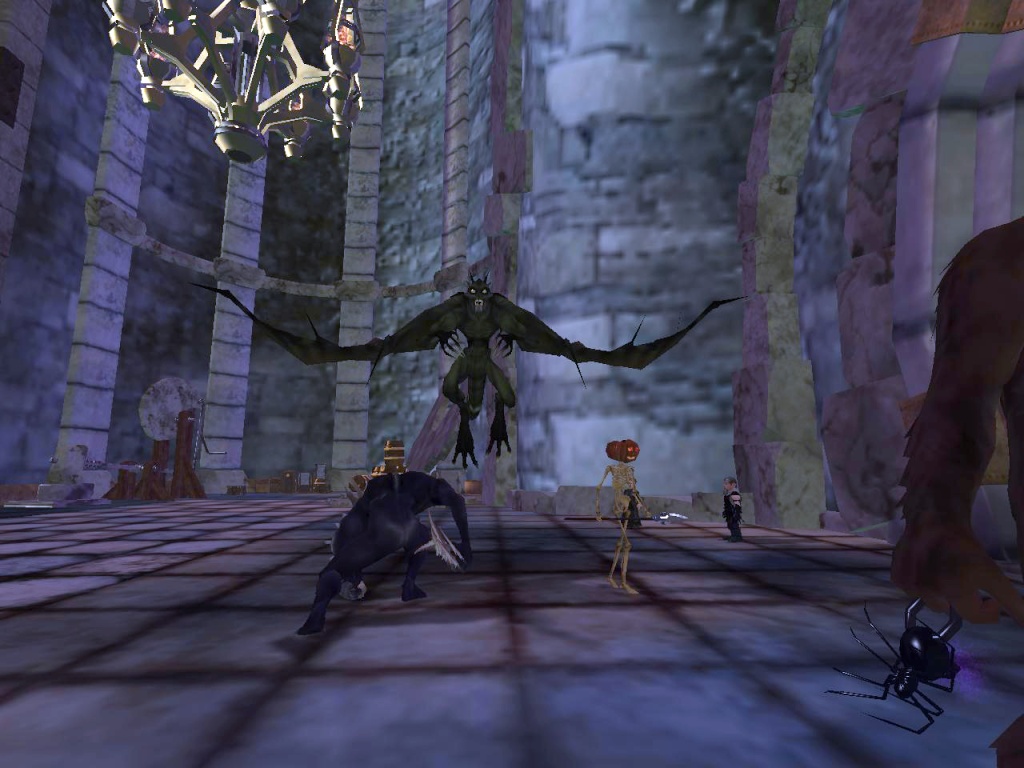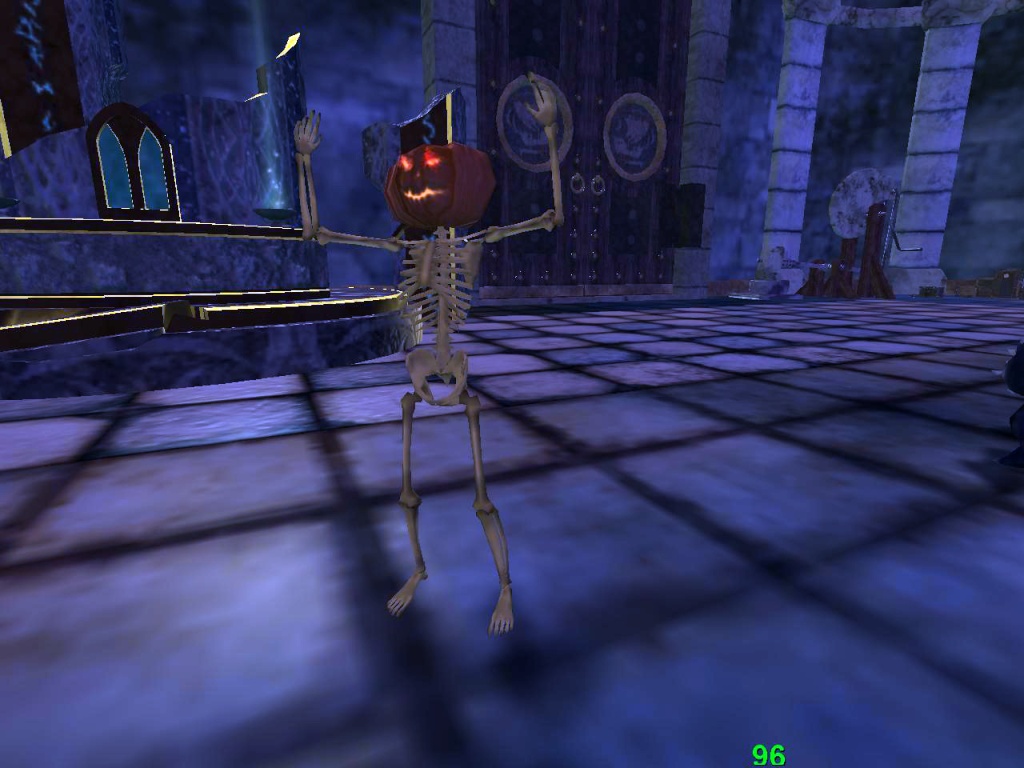 So we go down to the pits of apw where it rains indoors either that or the mobs above are very incontinent.

And we kill x77 no deaths!!! a record....... then we kills x83 cough cough one wipe *whistles* made us focus

and we kill him
.

Then we struggle through those dam DK's omg how evil are they, and where do we get the spells they use like stuffing people up a wall because that is one move Pav and shad woud have loved :P

Then we get there and we have a good old stare off for 5 mins, humming harring and confusion, not knowing really what the heck we were doing in good old MNR style we wade in... cant say we are cowards lol.

We valliantly watch General Vicus he just has a wiked grin on his face, he knows we dont dont know what tricks he has and I could see the smurk from the back hiding behind the crowd. I think shouting at him "Come on if you think your hard enough" was not such a good idea in the long run.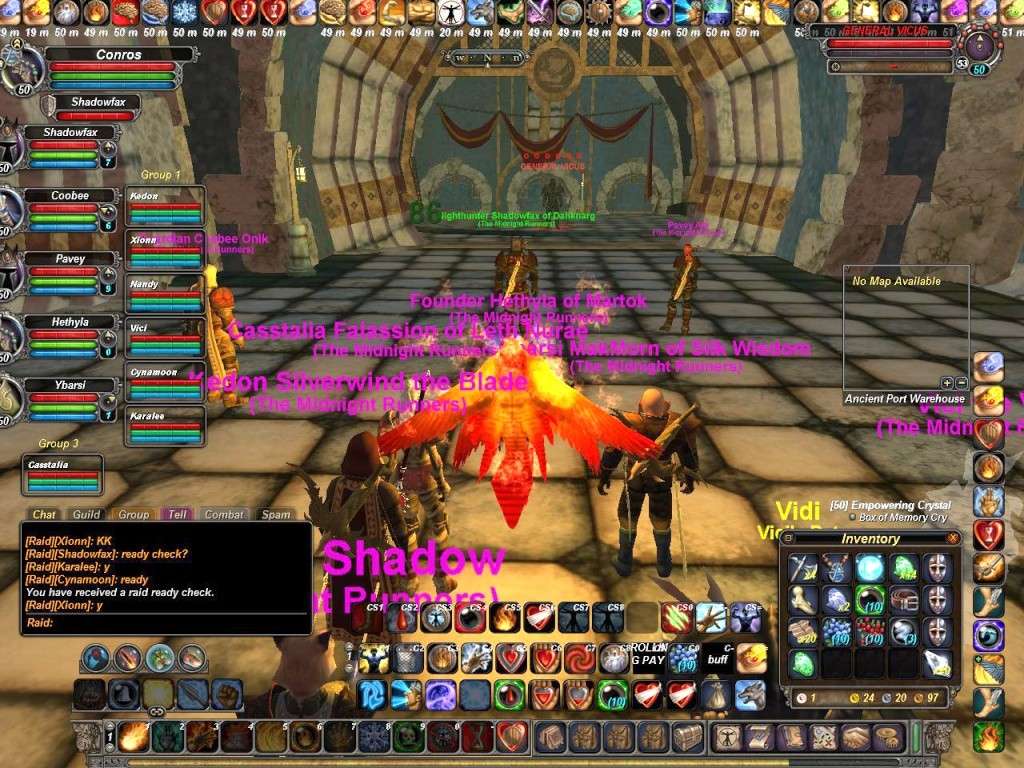 Uto here is the pain if you are squeemish dont look.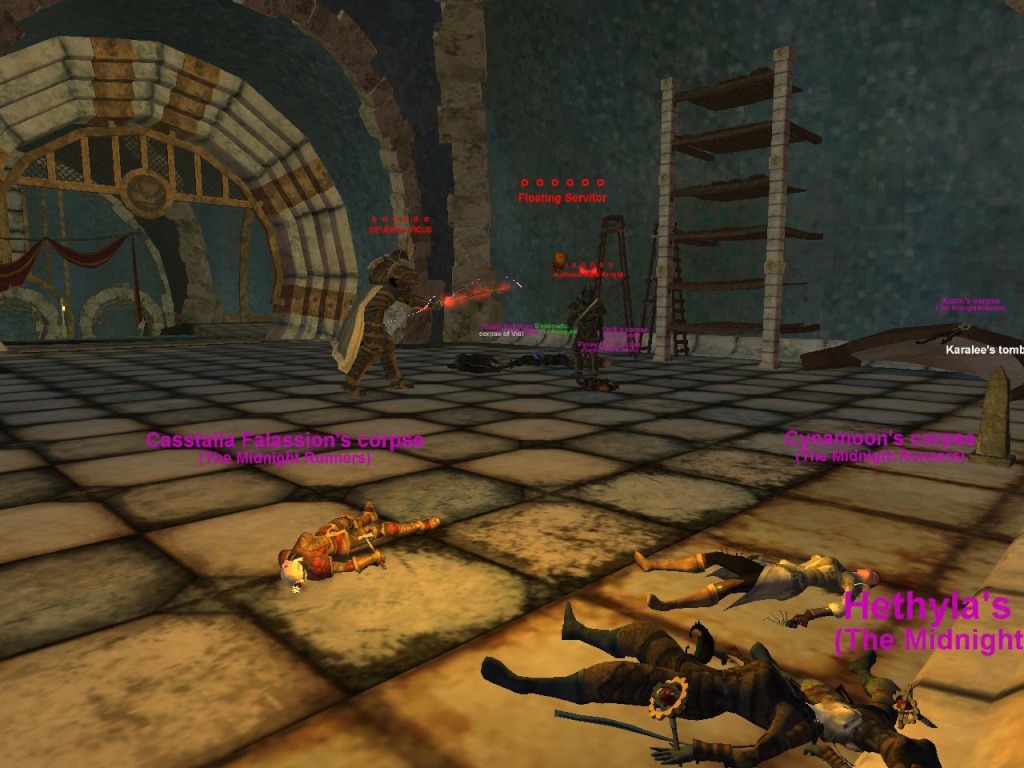 What a show off he is, manic thats an understatment, and of course hes far to easy so the devs make him spawn ohh joy bring it on more pain haha.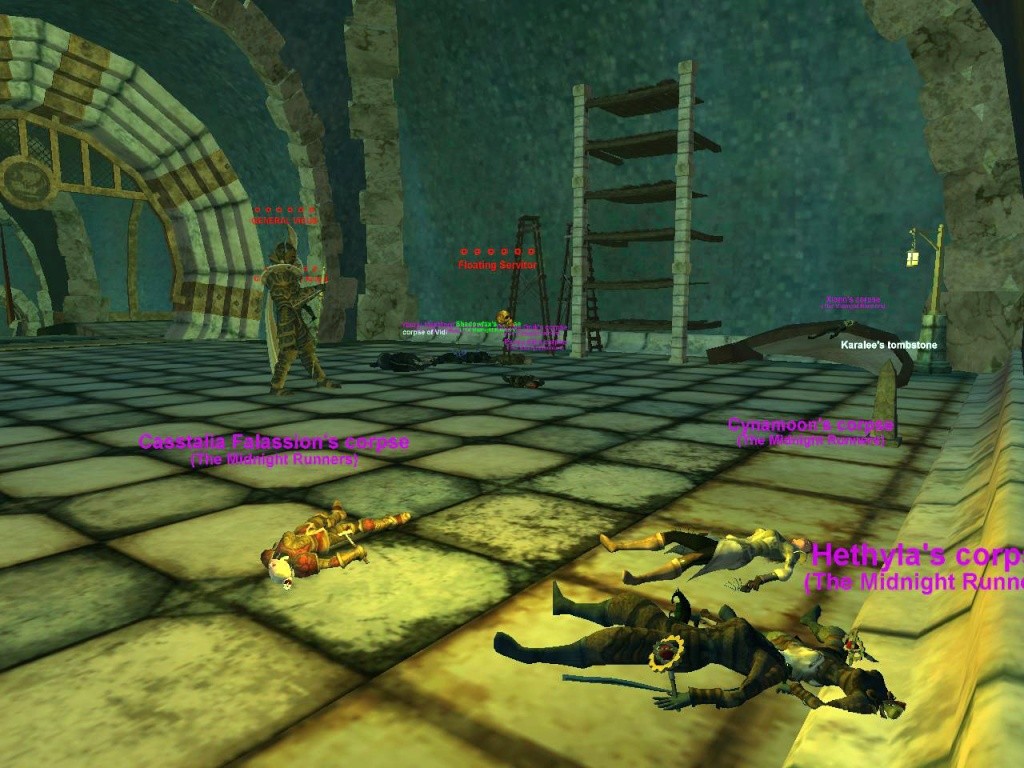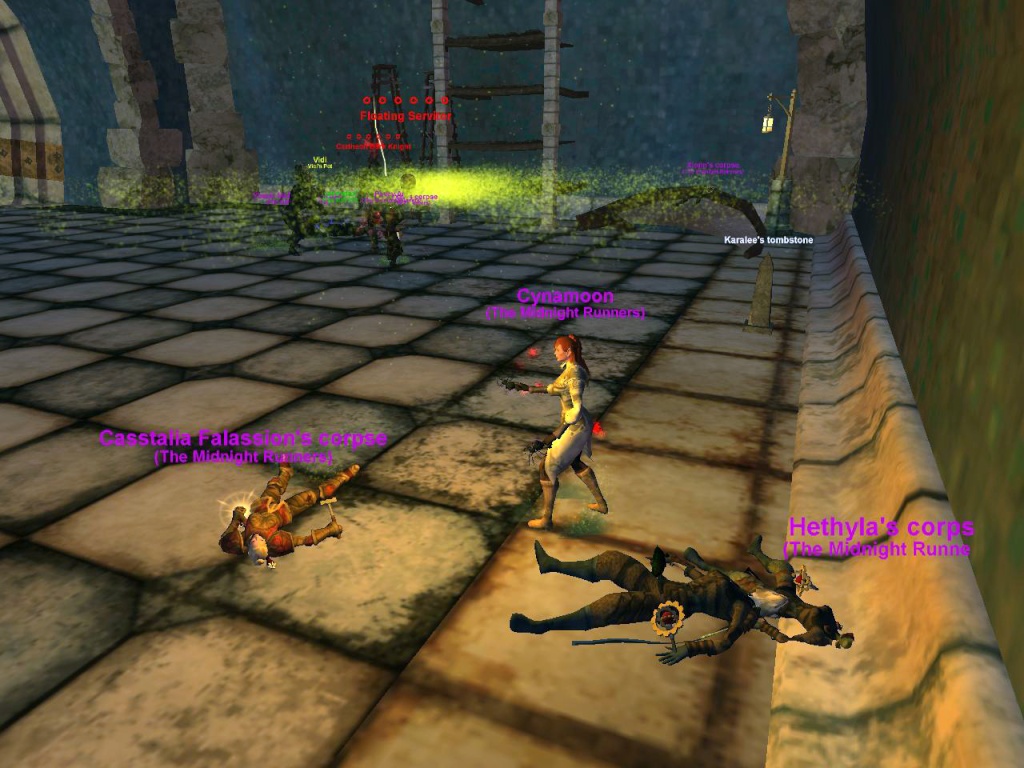 Bet Pavey and Shad would one like this armour two the cloak and three that rather shini nasty leathal viscious Sword hes twurling arround man this mob is one hell of a poser, not only does he pose he makes sure to stand over our rotting corpses and twurls his sword just to rub it in.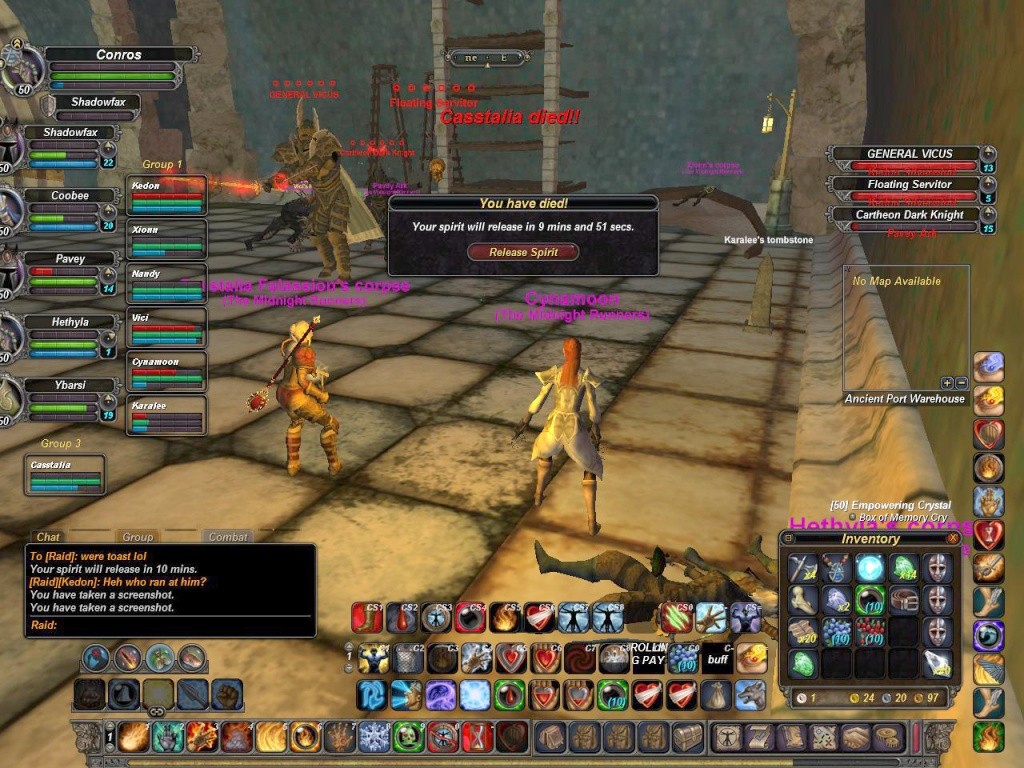 Next time hes ours well perhaps 3-4 goes

probably better with a full tank group, im sure with the 18 of us we will eventually get him down

I am optermistic *hides the grin*